The Leatherstocking Railway Historical Society (LRHS) and the Cooperstown & Charlotte Valley Railroad cordially invites you to join us for fun filled train rides with the Easter Bunny and friends on Saturdays and Sundays, April 4th, 5th and 11th, 2020 at 1:00PM. Our Easter Bunny Express Trains all depart from the Milford Depot on NYS Route 166 (136 East Main Street) in Milford, NY, located 8 miles south of Cooperstown, for a two hour train ride. The Easter Bunny and friends will be on the train entertaining passengers, and complementary snacks and refreshments will be available on board for all to enjoy, with additional snacks and souvenirs available for sale.
At the Railroad's beautifully decorated O'Neill Station we will disembark passengers for an Easter Egg Hunt before returning to Milford. On the return trip to Milford we will host our Easter Egg Roll Game in our Open Air Car with all children participating receiving a treat. And throughout the ride there will be plenty of opportunities for photographs with the Easter Bunny and his friends. Fun for the entire family!
Trains will be heated if the weather warrants it, but passengers are advised to dress warmly depending on conditions.
Tickets are $21 for adults, $20 for seniors, $18 for children (ages 3-12), & children under the age of three ride free! A $1 off discount rate is available for groups of 10 or more paying passengers purchasing all tickets at once. Seating is limited and reservations and prepayment are required. To make a reservation please visit the online ticketing page on our website at cooperstowntrain.com. For more information call the LRHS at (607) 432-2429, visit our website, or email cacvrr@yahoo.com.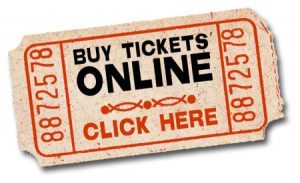 The Cooperstown & Charlotte Valley Railroad is owned, operated, and staffed by the volunteer members of the Leatherstocking Railway Historical Society, a 501(c)(3) not-for-profit educational corporation based out of Oneonta, NY.